Inside: Learn more about how PicnicHealth can help make your life easier through their digital storage system and see if you qualify to use it for FREE!
---
Disclaimer: All of these thoughts are my own. However, I may earn a small commission if you purchase from one of the links below.
Several years ago, I received a much-anticipated phone call from the Mayo Clinic telling me that I had finally received an appointment at their Rochester, Minn. clinic. It was rated number one for neurology, and I was confident that they could provide an explanation for my sudden weakness.
Until then, I had been seeing doctors at Vanderbilt for the past year because I was losing strength in my hands and arms. I had received several differential diagnoses but had a hunch that ALS was the most likely cause.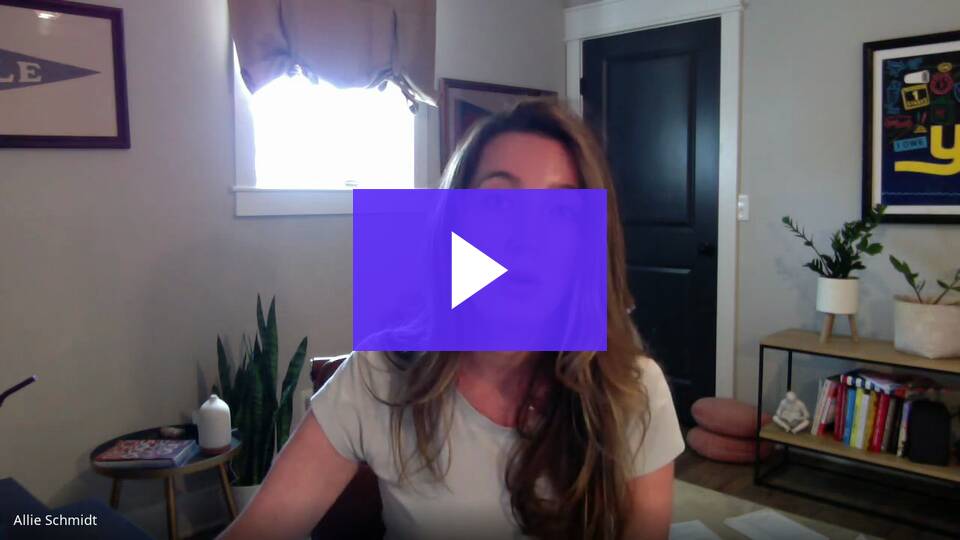 The Antiquated Way of Requesting Medical Records
Prior to my appointment at Mayo Clinic, I needed all of my medical records from Vanderbilt, which meant driving across the city and requesting them in person. If you have experience with a chronic illness, then you know how grueling it is to expend the tiny amount of energy that you have just to do something that could be handled online. However, at this point in my health journey, I didn't know of any digital solution to retrieving my records.
The [antiquated] process of requesting medical records was a huge impediment to getting the care I needed.

– Allie Schmidt
I had no other option than to trek across campus searching for the medical records department while shakily holding a map steady with my near-paralyzed arms. I eventually found the building only to be told by the administrative assistant that I wouldn't be able to receive my records because I couldn't sign my name for the release–even though I had my driver's license which matched the name on the medical records that proved I had ALS. I pleaded with her until she thankfully gave in (my husband now has my power of attorney).
The next day I took all of my medical records to work and painstakingly scanned all of the documents onto my computer, so I would not have to repeat this process again. In retrospect, the process of requesting medical records was a huge impediment to getting the care I needed.
The icing on the cake came during my first appointment at Mayo Clinic when the doctor told me that he hadn't received any records from Vanderbilt. This was obviously upsetting as I had just flown across the country to find out that I would need to explain my medical history, including test results, from memory.
How PicnicHealth can Help
Most patients with ALS will embark on the journey of multiple doctor's visits, second opinions, holistic treatment options, and, ultimately, clinical trials. While searching for answers, the burden of organizing health records will inevitably fall on the patient and/or their caregiver. ALS patients need every bit of help we can get when it comes to making our lives easier through technology, and this is where PicnicHealth can help.
PicnicHealth collects and digitally organizes all your medical records for you! All you have to do is fill out a short questionnaire so they know which medical offices to request the records from. (I was initially hesitant when starting the questionnaire because I thought it would take a long time. However, it was actually really short and could be completed in less than just five minutes.)
The process of gathering your records usually takes around three to four weeks. Once PicnicHealth has uploaded your records, you'll receive a confirmation email where you'll then be able to securely access your records from any device, share them with doctors, and remove access at any time.
The best part is how they organize your records on a timeline. The timeline serves as a visual guide that makes it easier to retrieve and review your medical history. It also helps provide information to your doctors in a concise and easily digestible way.
Free for Patients with ALS
PicnicHealth collaborates with some of the world's leading organizations to power research on the toughest medical challenges like ALS and other neurodegenerative diseases. ALS patients can contribute to research simply by volunteering to share their anonymized medical data, with no extra appointments, prescriptions, or tests necessary.
PicnicHealth is a monthly subscription-based service. However, patients with ALS have the option of using the platform for free if they agree to submit their medical records for research.
In addition, you don't need to worry about privacy as any information you share is anonymized through their ultra-secure protocols and 256-bit SSL encryption (which is just a fancy way of saying military-grade encryption).
You can feel secure knowing that PicnicHealth doesn't share any identifiable information, is HIPPA compliant, and has gone the extra mile to hire a third party to review their security practices.
Final Thoughts on How PicnicHealth Can Help Make Life Easier for Patients with ALS
PicnicHealth not only gives ALS patients the option to support medical research from the comfort of their homes but provides a practical and convenient solution for organizing medical data that has historically been a burden to patients and their caregivers.
I'm currently using PicnicHealth for free in exchange for access to my medical records for research. It's already been a huge relief and timesaver knowing that I can access my medical history straight from my phone. The comfort I receive from knowing that all of my medical records are organized and accessible from the click of a button is truly invaluable. I literally have more hours back in my life just from allowing PicnicHealth to help.
Sign up today at this link: https://picnichealth.com/r/sS7gyR and add some precious time back into your day!
Allie Schmidt is a rare disease advocate and disabled mom living with motor neuron disease. She founded Disability Dame in 2020 to provide tips to other moms living with disabilities and chronic illnesses.
In her spare time, you can find her traveling with her husband (she's been to 38 states and 16 countries!), watching reruns of Survivor, or tending to her near-constant sunburn from spending too much time outside. You can follow her adventures here.